Excellence is the starting point
Gel Matic believes in making constant improvements in the quality of its machines. Its development of new components and the inclusion of novel materials means it is always adding to its technological know-how and environmental credentials. Certainty for today, and promise for the future.
GTECH includes all the technologies developed for machines intended to come into contact with food. At the same time, it is also a guarantee of the highest possible standards of reliability, performance and durability.
All the world appreciates Gel Matic quality. Because it has tasted it.
Gel Matic express blending machines are controlled by a variety of exclusive systems, from the straightforward GTECH Ecos to the highly evolved interactive GTECH INCODIS 3.0.
GTECH ECOS is a control system with a multi-language LCD touchscreen, colour display and 5 capacitive keys for full control, max reliability and impermeability.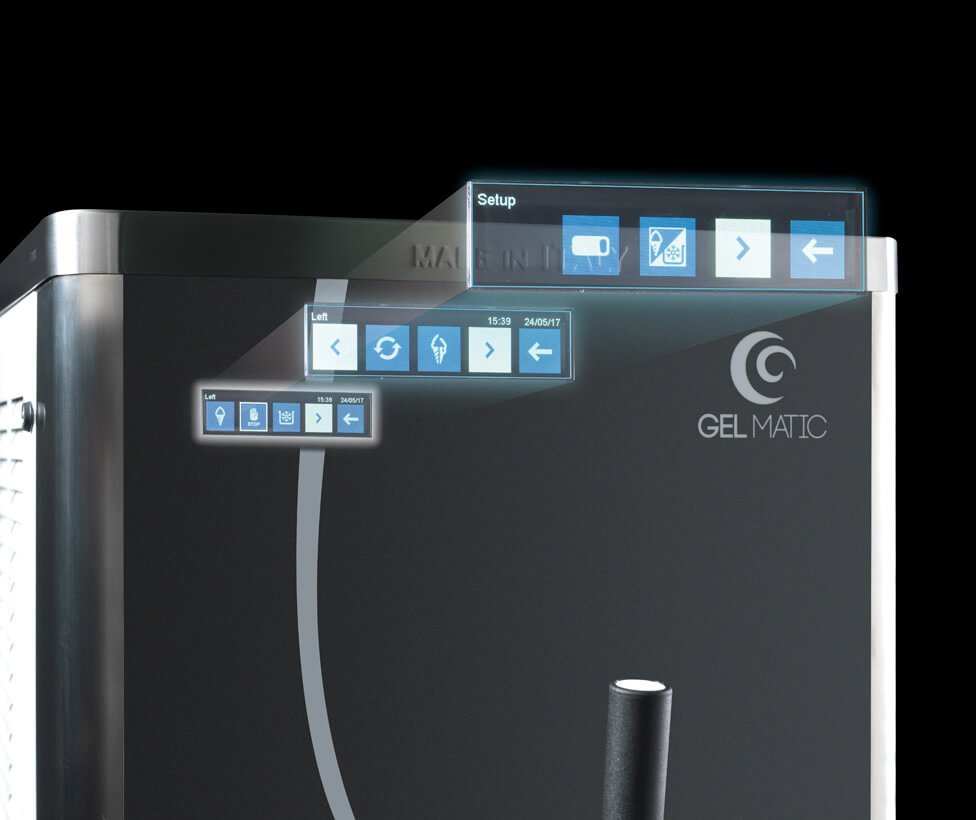 GTECH INCODIS 3.0 includes all the features of the previous version, GTECH INCODIS 2.0. A wide, elegant 7″ touchscreen display, intuitive icons and a choice of language make this technology easy and intuitive for all operators. An ability to predict future problems means this system indicates the right action to take and improves machine performance. 
A multimedia library and tutorials for users make this control system an advanced, indispensable tool for trouble-free operation.
A business must be able to guarantee that its production process meets minimum legal standards of hygiene, health and safety. Hence the need for a system offering exceptionally high standards of materials, design, construction and performance. 
Gel Matic has developed specific technologies, incorporated in GTECH HEALTHY and GTECH HT. 
Intelligence supporting hygiene.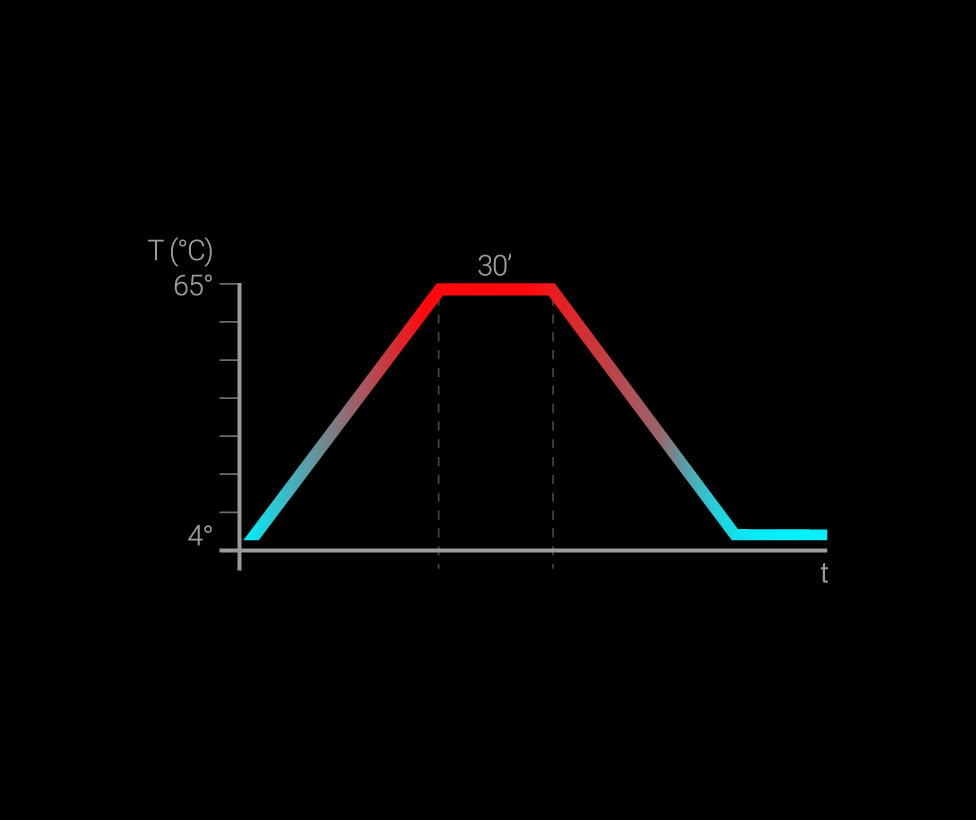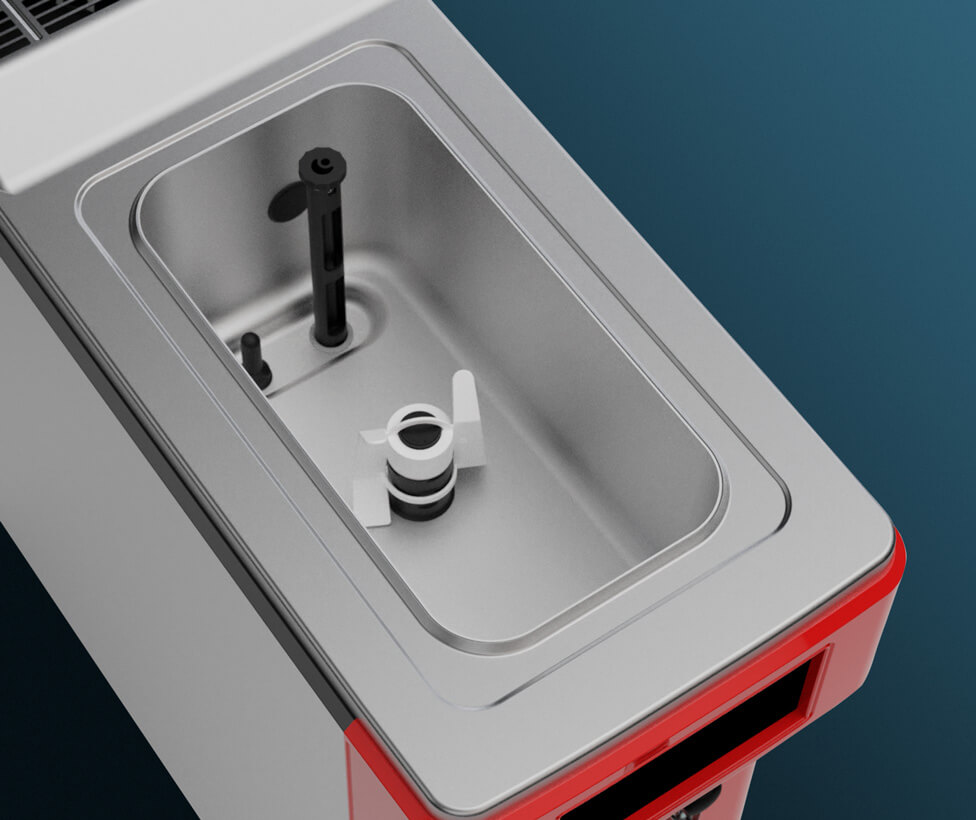 The gravity production system has a metering valve that allows the mixture and air to pass into the freezing cylinder by exploiting the law of gravity. 
This makes for a great product in the simplest and most immediate manner and lets you use any mixture, even those containing small pieces of fruit. 
With just a few components, our machines are easy to clean.
A highly evolved production system using pressurizing gear pumps to ensure the constant consistency of the ice cream, offering various different overrun adjustment possibilities, with values even greater than 100%.
The pump has an AISI 304 stainless steel body with just a few parts for easy removal and cleaning, plus PEEK polymer gears for longer life.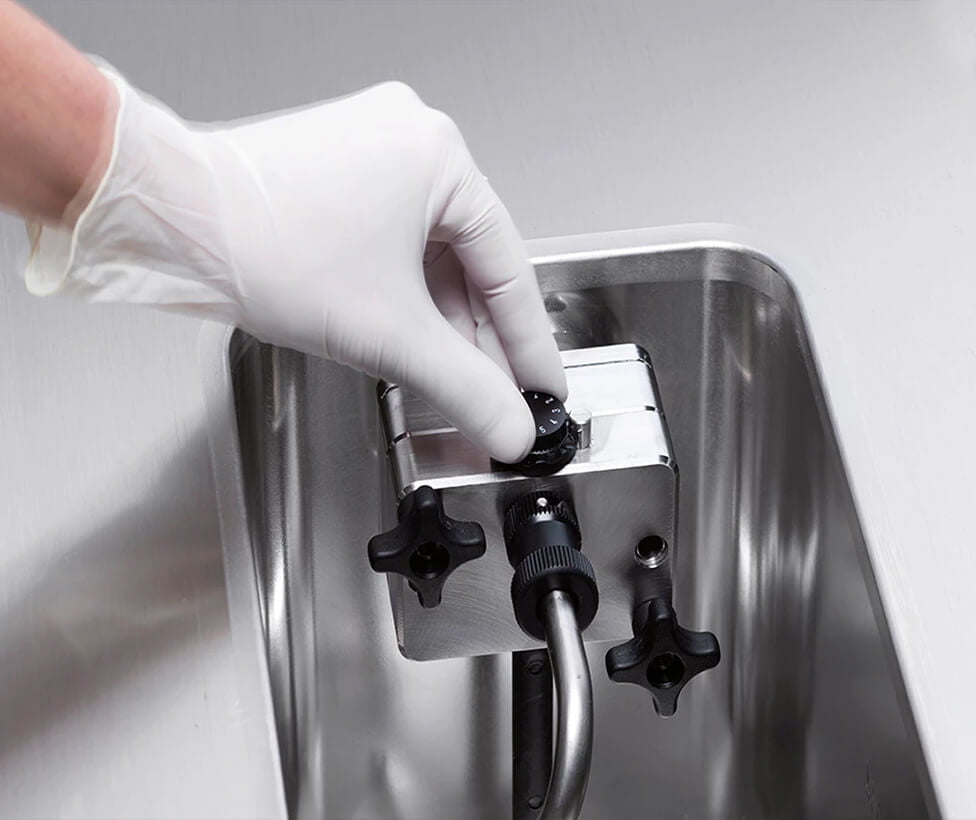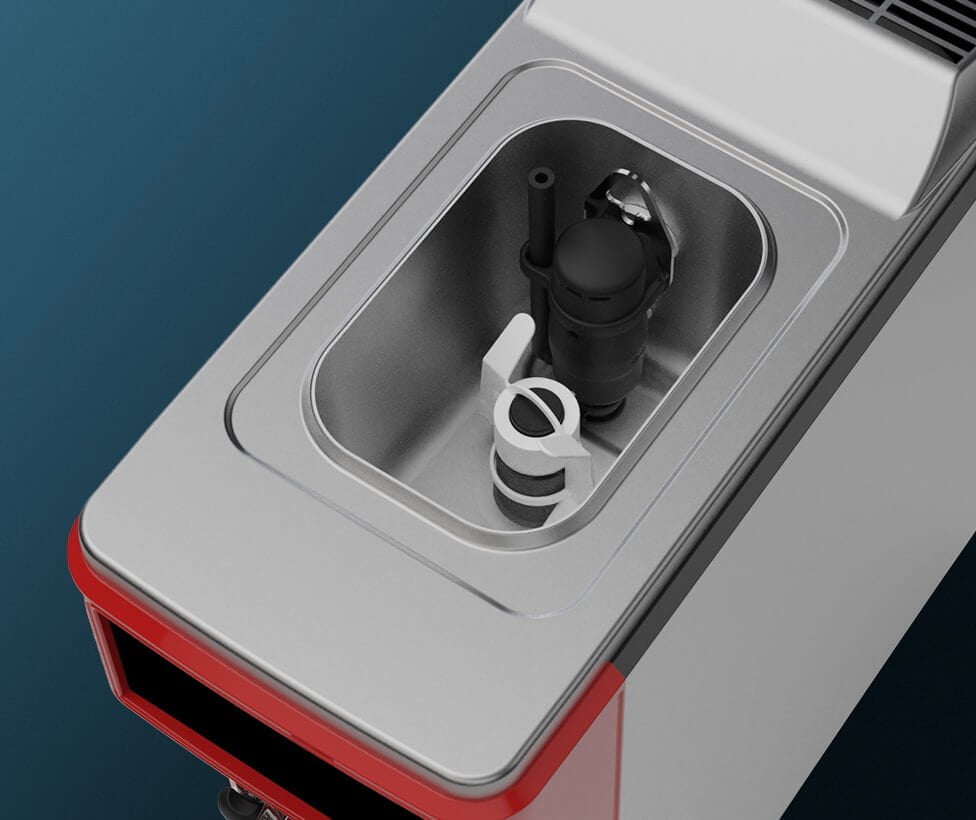 Express freezing is a delicate process whereby the mixture goes from being a liquid to a cream.
The piston pump system increases productivity and allows for high overrun, especially in the case of milk-based flavours.